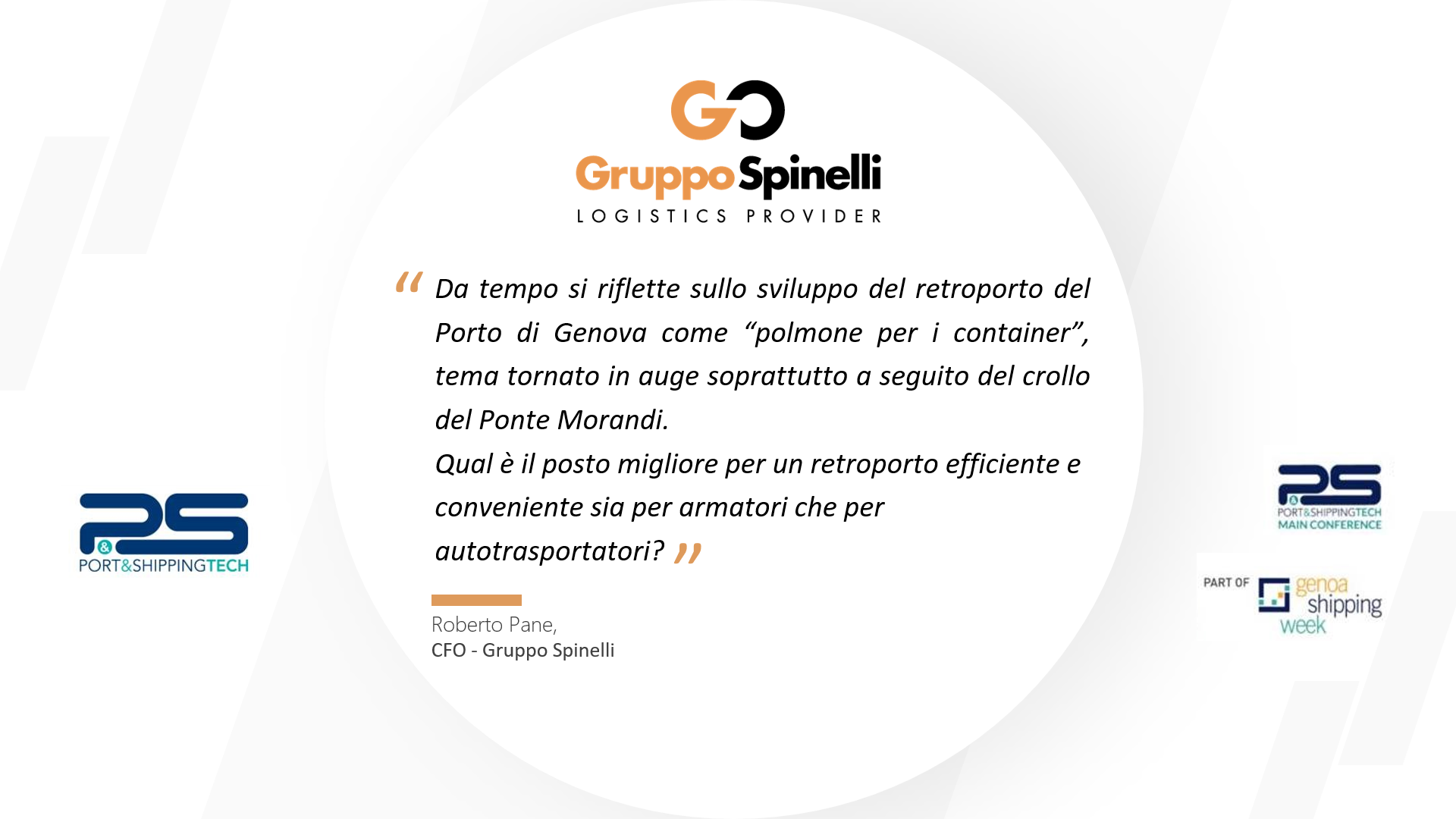 THE SPINELLI GROUP'S PARTICIPATION IN "GENOA SHIPPING WEEK 2019"
"PORT TO DRY-PORT, VISIONS AND DEVELOPMENT STRATEGIES … IN A DIGITAL SETTING"
Genoa, 28 June 2019
The Spinelli Group was one of the main players of the final day of the event, together with the Salerno Container Terminal. During the course of the two sessions of the day, one held in the morning and the other in the afternoon at the Genoa Aquarium auditorium and the Palazzo San Giorgio building, Dr. Roberto Pane and SCT President Agostino Gallozzi spoke on topics ranging from the dry-port to the digitization and financing of innovation and infrastructure.
The keynote address on the dry-port illustrated three potential conceptual solutions regarding its location, which have been under discussion for some time now and are as follows:
Areas adjacent to the port, that are currently not being effectively utilised, an optimal solution in terms of streamlining costs and speeding up the process of clearing the terminals' service areas;
Conversion of existing areas in Genoa, that are not currently used for harbour purposes and are situated further from the sea (e.g.: Valpolcevera);
Freight Logistics Hub in the Milanese hinterland, only viable if the intermodal logistics is backed up by an expansion of the railway network infrastructure (multiple railway lines and longer trains).
"The dry-port facility in lower Piedmont is not a viable option for strictly economic reasons since the Rivalta-Milano link would involve additional costs that the shipping companies are simply not prepared to cover and, in addition, this option could put jobs at risk in the Port of Genoa. Genoa and its people would lose precious jobs in the process."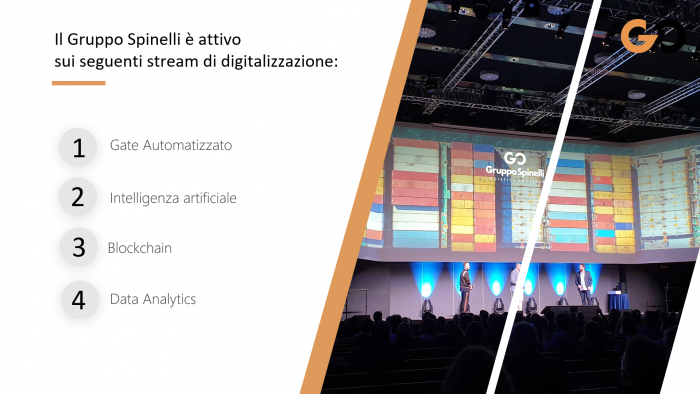 The discussion then moved on to the digitization of processes and operations, which the Spinelli Group has undertaken in order to increase the Port of Genoa's international competitivity.
Automated gateway
Artificial intelligence
Blockchain
Data Analytics
Pre-clearing
These are the main focus areas on which the Group IT department is working actively at present.
A summary of the session content can be found in the interview with Spinelli Group CFO, Roberto Pane, as follows:
In addition to the Group's keynote addresses at industry events, we were also gold sponsor of the "Shipping-brokers & Shipping-agents gala dinner" organised by Assagenti and we were involved in sporting events such as the tennis tournament and the Genoa Shipping Run, a charity run aimed at raising funds for the Gaslini Hospital's Haematology Department. A full week of events in which everyone was totally involved.